Auto Accident and Personal Injury Care Sheboygan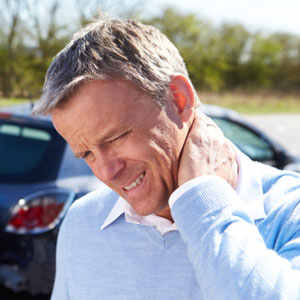 The Heinen Chiropractic, S.C. team has years of experience in helping people recover their health and enjoy a higher quality of life. If you have had an injury from an auto accident or have a personal injury case, we can provide the assistance you need to get better.
With chiropractic care, you can return to work quickly and with lower costs than you would have with traditional medical care. It's our goal to get you fast relief so that you can continue doing the things you love.
Chiropractic can get you back to work quickly and at a lower cost than traditional medical treatment that may not even get you the relief you need.
Why You Need Immediate Attention
When you've had an injury, you might notice that your discomfort goes away before long. As days, weeks and months pass, however, you might notice other symptoms that crop up. It's common to have stiffness in your joints and headaches, for example. Though you don't have these problems right away, they can develop due to the injury not being addressed when it occurred.
You can end up with more serious, complicated issues further down the road if you don't get the attention you need after an injury.
How Chiropractic Care Can Help You
Dr. Heinen has been in practice since 1999. With 20 years of experience, he can create a care plan that is focused on your specific needs and goals. Along with chiropractic care, we may recommend a therapy such as ultrasound or cold laser to target your injury and prevent it from worsening. We might also recommend stretches and exercises to help you get moving again and strengthen any weakened areas.
Billing Your Insurance
Don't delay in getting the care you need. If you have an auto accident or personal injury case Sheboygan, we can see you right away. Often, same-day appointments are available. We accept most insurances and will bill them directly so that you don't have to worry about the details. Contact our friendly team today!
---
Auto Accident and Personal Injury Care Sheboygan | (920) 451-9960