Meet Sheboygan Chiropractor Dr. Ken Heinen
I was a chiropractic skeptic.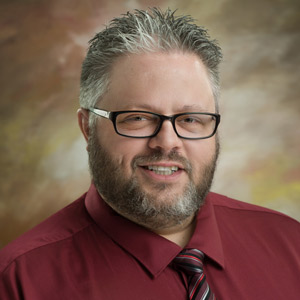 There was a time when I would never have dreamed of going to a chiropractor. I was definitely a huge skeptic. Now, I am a chiropractor.
In 1996, something happened to me that changed my life forever! One very foggy Wisconsin morning, I was involved in a 15-car pile-up on I-43 near Port Washington. My car slid under a semi trailer, which tore off the roof of my car. There was a large cut on my forehead, which needed many stitches, but even worse, I had severe neck pain shortly after the accident.
I tried everything I could think of to relieve the pain, and after a few days, a friend convinced me to give chiropractic care a try. Was I ever glad I did? I got tremendous results… so much so, that I decided this is what I wanted to do for a career. Today, I get to help others relieve their pain, get healthy, and stay healthy.
Chiropractic Treats the Source of the Problem
I received a Doctor of Chiropractic degree from Palmer College of Chiropractic in 1999, and a Bachelor of Science degree from Calvin College in 1994. In chiropractic school, I have taken more course work in nutrition than any other type of general physician. My training included more hours and many of the same courses as medical doctors and other physicians as well. The big difference with my education, is that as a chiropractor, I have the expertise to treat the source of your problem — not to simply medicate the symptoms.
Knowledge about the human body is rapidly expanding. Each month, research appears and results of clinical studies are published. To bring you the benefits of such breakthroughs, I receive much more than the required amount of advanced training annually. This brings all the latest advancements to you, the patient!
CHIROPRACTIC CARE

A Healthy Family
Let me tell you a little about my family. I have three wonderful children. Allison was born in 1996; Jacob was born in 1998; and Joey was born in 2006. I value each moment I spend with my kids.
I am a member of Bethel Orthodox Presbyterian Church. I sing in church choir, and men's chorus, and am involved in youth ministries. I have been an active member of the Men of Harmony Male Chorus since 1995. The group has concert appearances throughout the Midwest.
I am a lifetime member of the International Chiropractic Association and a founding member of the Chiropractic Society of Wisconsin.
I have been under regular chiropractic care since discovering it's benefits in 1996. I get adjusted every two weeks. I try to maintain healthy habits in my own life, so that I can teach my patients healthy habits for their lives.
Enough about me! How can we help you through safe and effective chiropractic care? Contact Heinen Chiropractic, S.C. now to schedule a time to come see for yourself.
---
Dr. Ken Heinen | (920) 451-9960