Peripheral Neuropathy Sheboygan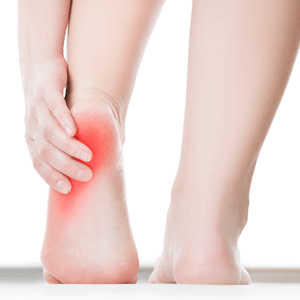 At Heinen Chiropractic, S.C., it's our goal to make sure that you can live your best possible life. Often, our patients seek our help because they haven't gotten the answers they had hoped for through other avenues, such as seeing their medical doctor and other specialists. One such condition that people think they have to live with is called peripheral neuropathy. We see patients who are suffering from this concern and can provide them with natural care.
What Is Peripheral Neuropathy?
Peripheral neuropathy is marked by symptoms in the extremities such as:
Coldness
Numbness
Pain
Tingling
You may also have the sensation that your feet are swelling or that you're stepping on what feels like balls under your feet. Often, peripheral neuropathy worsens over time and becomes more debilitating if it's not addressed. It can climb up into your legs or arms. Peripheral neuropathy is common in diabetic patients.
We Can Help You
Dr. Heinen helps many patients who are suffering from peripheral neuropathy. His multi-faceted approach involves chiropractic, nutritional protocols and other patient-specific options. The aim is to manage your pain while addressing the underlying cause of it.
If you have tried other interventions without results, chiropractic care may be more effective since it targets the source of your symptoms. When you pair it with a proper diet and nutritional supplementation, you can experience an incredible benefit.
Why You Should Start Care Early
It's important to know that chiropractic doesn't cure peripheral neuropathy. Instead, it's a part of your care plan. The early diagnosis of your peripheral neuropathy can lead to better outcomes, reducing the severity and progression of the damage to your nerves.
Each person's case is completely unique, and your symptoms may not be like someone else's with the same condition. You may have these symptoms temporarily or they can be constant. No matter what you may experience, it's essential to seek assistance as quickly as possible.
Schedule a Same-Day Appointment
If you're dealing with pain, numbness or the other difficulties associated with peripheral neuropathy Sheboygan, you don't want to wait to get attention. Contact us today to book a same-day visit with Dr. Heinen!
CONTACT US
---
Neuropathy Care Sheboygan | (920) 451-9960