Family Chiropractic Care Sheboygan
It's All Connected
Your nerves affect everything in your body. Every movement, every function, is controlled by your nervous system. When something in your nervous system isn't functioning properly, nothing does.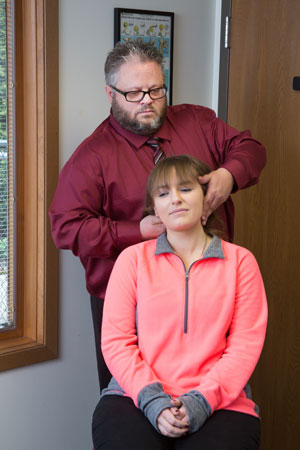 Have you been troubled by pain that doesn't seem to stop? Are you seeking a natural way to revitalize your well-being? At Heinen Chiropractic, S.C., we are here to help. Our safe, effective chiropractic care is designed to help you move better, feel better and live better. The friendly, caring team at our practice takes the time to listen to you, understand your needs and goals, then get you on the path to wellness.
Expert Chiropractic Care
Dr. Heinen has been in practice for nearly two decades. Over the years, he has addressed the needs of thousands of patients in our community area. We're the largest single-doctor office in Sheboygan County thanks to the clinical success we have with challenging cases. If you have visited other doctors without getting the results you want, or have been told you need surgery, it's the perfect time to call us.
It's our goal that when you get sick, your first instinct will be to call the chiropractor. We provide a conservative means to regain your health that doesn't involve having to take medications for life or resorting to risky surgeries.
The Conditions We Commonly See
People seek Dr. Heinen's help for numerous reasons. Most of our patients initially visit our office because they're experiencing some type of pain. Once they begin care, they want to maintain the progress they have made. That's when we recommend having periodic visits to us, which can help ensure that you stay healthy.
Some of the most common ailments we see include:
Arthritis
Carpal tunnel syndrome
Disc herniation and other disc problems
Extremity pain (sprains, strains, and other joint dysfunctions of the ankles, knees, hips, wrists, elbows, and hands)
Fibromyalgia
Headaches
Low back pain
Neck pain
Sciatica
Temporomandibular joint (TMJ) problems Problems
Check Out Our New Patient Offer
For just $125, you can become a new patient with us. Contact us today to take advantage of our special and book a same-day visit! You can also use your insurance coverage for your visits, including Medicare and Medicaid.
Want to Learn More?
Don't allow your pain to keep you from doing the things that you love. Schedule your consultation with Dr. Heinen today, and get back to life!
---
Chiropractic Care Sheboygan | (920) 451-9960