Fibromyalgia Care Sheboygan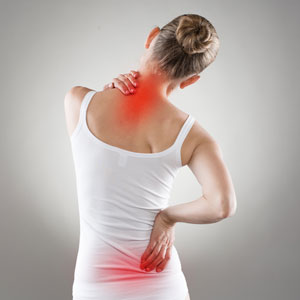 At Heinen Chiropractic, S.C., we want you and your family to be healthy for life. Dr. Heinen has been serving the Sheboygan community with natural care for nearly twenty years. Over time, he has been a part of the healing process of numerous patients. Fibromyalgia has been an increasingly common diagnosis over the years. If you're suffering from fibromyalgia, we can provide the natural care you need.
What Is Fibromyalgia?
Everyone experiences the symptoms of fibromyalgia differently, often making it a difficult diagnosis to arrive upon. Dangerous pain medications and anti-depressants are typically used to try to relieve the symptoms. These medications are seldom helpful, and many times lead the patient down a road of serious adverse side effects.
The Signs That You May Have Fibromyalgia
There are many symptoms that may indicate fibromyalgia. The most common include
Muscle tenderness or achiness
Joint pains
Restless legs
Headaches
Sleep disruption
Fatigue
Mental fog
Emotional problems
Our Personal Approach to Every Patient
There are underlying causes of fibromyalgia, such as exposure to environmental chemicals, improper diet and the many forms of stress. As such, a comprehensive approach to addressing fibromyalgia is needed to effectively reduce your symptoms.
Since everyone can experience fibromyalgia in various ways, we know that you require different solutions than anyone else. We'll assess your nutritional needs to develop the right supplementation protocol for you. With our gentle chiropractic techniques, we can relieve any irritation present that is interfering with your spinal nerves.
Want to Learn More?
Are you experiencing symptoms of fibromyalgia Sheboygan? We can provide the hope you are looking for. Contact us today to schedule an appointment with Dr. Heinen! We accept major insurances, including Medicare and Medicaid. Same-day visits are available for those who would like to get immediate attention.
---
Fibromyalgia Care Sheboygan | (920) 451-9960