Cold Laser Therapy Sheboygan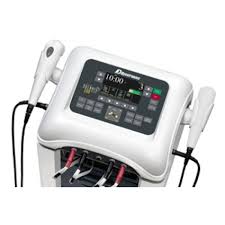 The team at Heinen Chiropractic, S.C. wants to help you get out of pain and be able to complete your daily activities with ease. We provide chiropractic care along with additional solutions such as nutritional counseling, supplements and cold laser therapy.
Also known as low-level laser therapy, cold laser therapy uses a low level of light to address the tissues of your body that need to heal.
What to Expect
When you have a cold laser therapy session, there is no discomfort involved. The laser is applied directly to the target area. Your body's tissues will absorb the light, which causes a reaction in the cells. They will then regenerate, which speeds your healing, reduces inflammation and cuts down on any swelling present.
All you will feel when you have laser therapy is that the laser is touching your skin. There are no sound, vibration, heat or invasive means necessary. Each session will take just a few minutes to complete.
Our Advanced Laser
Our Dynatronics Solaris 709 Plus laser delivers a combination of therapies. Three-channel electric muscle stimulation, ultrasound, tri-wave light therapy and a ThermoStim probe can all be used. We'll configure the machine to provide what is right for you and your particular needs.
Who Can Benefit From Laser Therapy?
You might be wondering if you're a candidate for laser therapy. The types of conditions that can usually benefit most from it include
Bursitis
Knee pain
Low back pain
Muscle spasms
Neck pain
Sprains and strains
Tendonitis
Tennis elbow
Find Out If You Are a Candidate
If you're wondering whether you can benefit from laser therapy Sheboygan, we can tell you. Contact us today to schedule your consultation! There are few contraindications for laser therapy, making it suitable for most people. The Food and Drug Administration has approved it for use with several different conditions.
---
Cold Laser Therapy Sheboygan | (920) 451-9960